Our Heritage
Founded in 1912 and continued uninterrupted for over 100 years.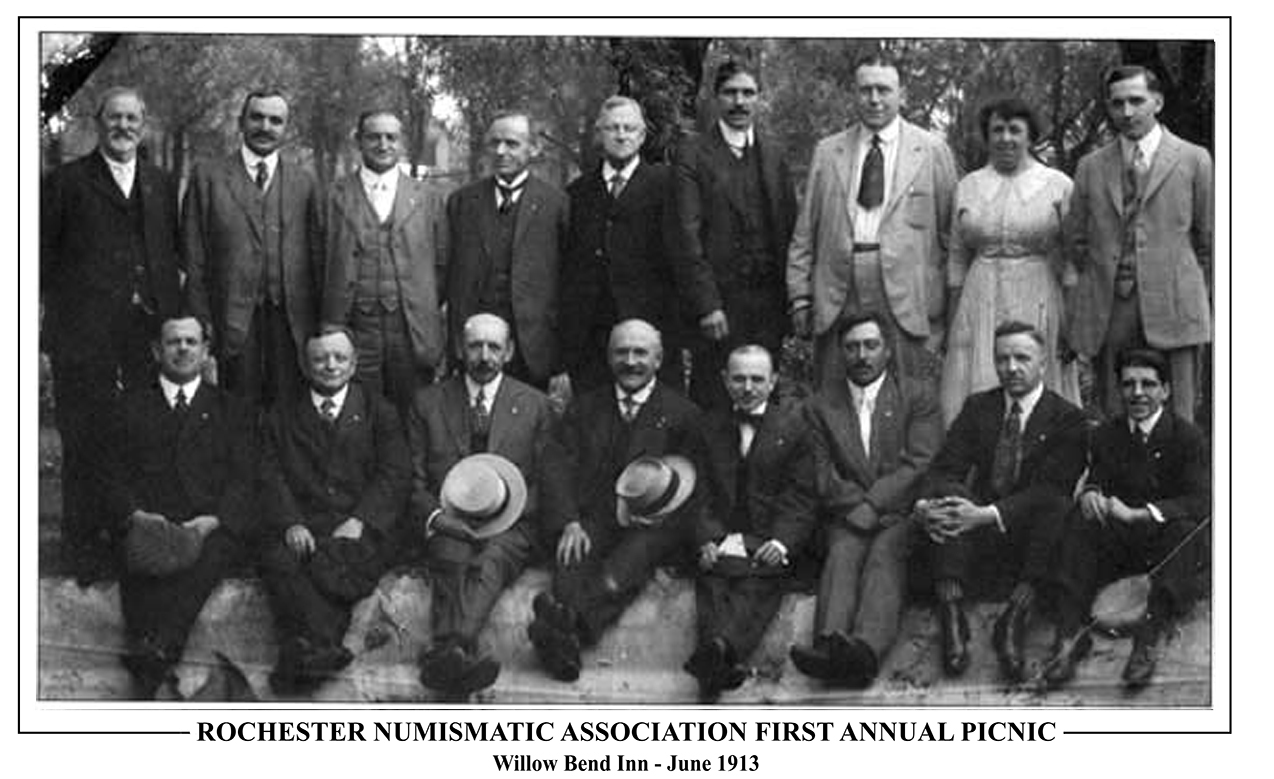 image credit: RNA libary
Seated Left to Right J.W. Horner - 1925, L.G. Amberg - 1915, F.H. King - 1916, G.A. Gilette - 1922, H.H. Yawger - 1918,
Mr. Morranary, C. Kingston, Unknown
Standing Left to Right: Dr. S. Handler - 1919, Max Weinbush, W.H. Amberg - 1921, A. Koeb (Sculptor of the First Nine RNA Presidential Medals), Dr. A.C. Parker - 1928, C.E. Bunnell, Dr. G.P. French - 1913, Mrs. G.P. French, G. Nientimp
Dr. George P. French is credited as the founder of the RNA. He graduated from Columbia Medical College in 1888 and interned at St. Mary's Hospital in Rochester, NY. After a successful private practice of 24 years Dr. French also found time to collect coins, stamps and curios. His numismatic specialty was large U.S. cents and his collection was one of the finest of its kind.
French became the first president of the fledgling RNA organization that boasted 32 charter members. One of the earliest steps that French took was to facilitate the club's membership in the American Numismatic Association, becoming Branch 2, and now ANA Life Club Member #8. The ANA was a mere 21 years old at the time, having been founded in 1891. "Branch" was the designation given to clubs that joined the national organization.